Event Description
We are pleased to present a half-day symposium focusing on business valuation to discuss key issues and topics impacting the profession.
Building transparency, trust and the profession
Building trust in business valuation is a global need.  How will recent changes impact global trends in valuation?  The Symposium brings together stakeholders in the business valuation community to discuss fair value measurement estimates and challenges in financial reporting; how the community is responding to the new quality monitoring program and whether advances in technology will necessitate further changes.
Parking:


For guest staying at the hotel, they can valet park their cars with the bellman in front of the hotel. There is a discounted hotel overnight rate of $50 per car per night ($65 for SUVs)


For guest coming to the event, they can self-park in the ICON Parking garage below the hotel. There are entrances on both 29thand 30th Street between 6th and 7th Avenue.  The front desk will have discounted parking vouchers – they are $35 per car.


Thanks to our sponsors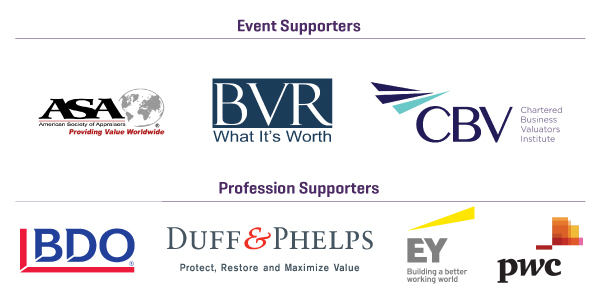 Visited 120 times, 1 Visit today