Event Description
Power Strides, LLC is proud to present our annual Power Strides Live conference!  The theme of this years conference is "THE POWER OF PERSISTENCE" and focuses on finding your voice and being bold in your professional and personal lives.  On July 13th, we will gather at the beautiful and historic Knollwood Country Club for a day of outstanding speakers, networking opportunities and fellowship as we make bold moves and courageous steps towards transforming our lives and careers.
After starting the day with a power breakfast, you will listen to the opening address by the Founder of Power Strides, LLC, a speech by Jennifer Joly (Power Strides, LLC conference partner) and to close out the morning, a keynote address from Gail Tifford.
Gail Tifford joined WW – the new Weight Watchers as Chief Brand Officer in March 2018. Prior to WW, Tifford served as Vice President of Media North America and Global Digital Innovation for Unilever, where she led media strategy and implementation for all Unilever categories and brands and served as a member of the Unilever Global Media Leadership Team. Prior to joining Unilever, Tifford was Vice President, Strategic Partnerships at Viacom, where she developed multi-platform media and marketing programs for the MTV and VH1 brands. Earlier in her career, she spent more than 10 years at Unilever, working across many different brands in a variety of marketing roles. Tifford is also the co-founder of #SeeHer, an industry movement driving the more accurate portrayal of girls and women in media and advertising. We are honored to have her join us at the conference as she exemplifies the true meaning of "Power of Persistence!" 
Power Strides Live 2019 will provide all the tools you need including but not limited to; conference journal, conference guidebook, and a conference bag full of Power Strides Live goodies.  There will also be opportunities to win some fantastic prizes and build lasting friendships.  All registered guests will be gifted a set of headshots!  Please dress to impress in your Spring attire!!  All guests will also be photographed and videotaped.  Click here to visit the Knollwood Country Club's Guest Information page for Dress Code Information.
https://www.kccclub.org/about-us/guest-information
We can't wait to see you at Power Strides Live 2019.  Get ready to be bold with "THE POWER OF PERSISTENCE"!
THE ORGANIZERS: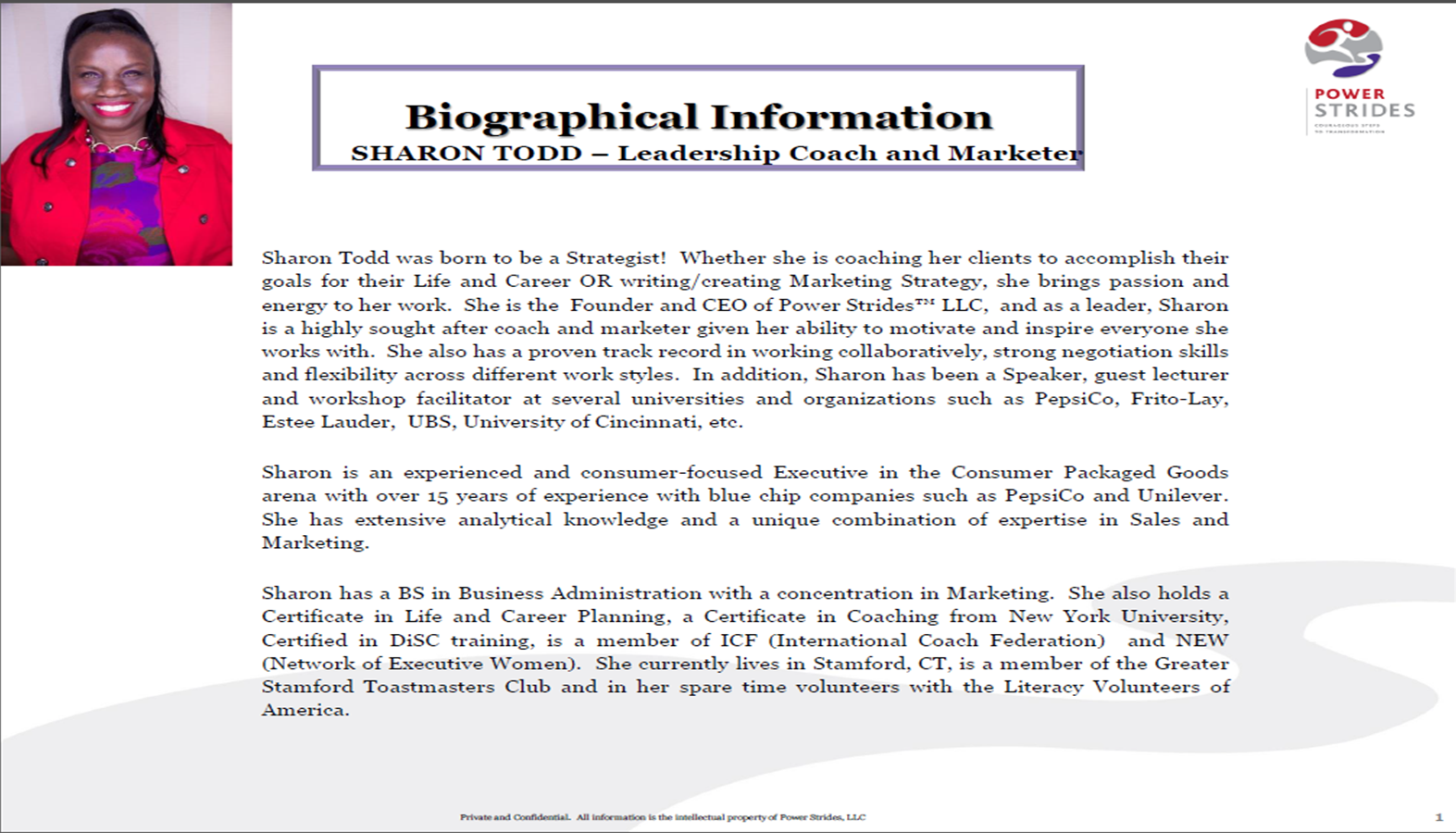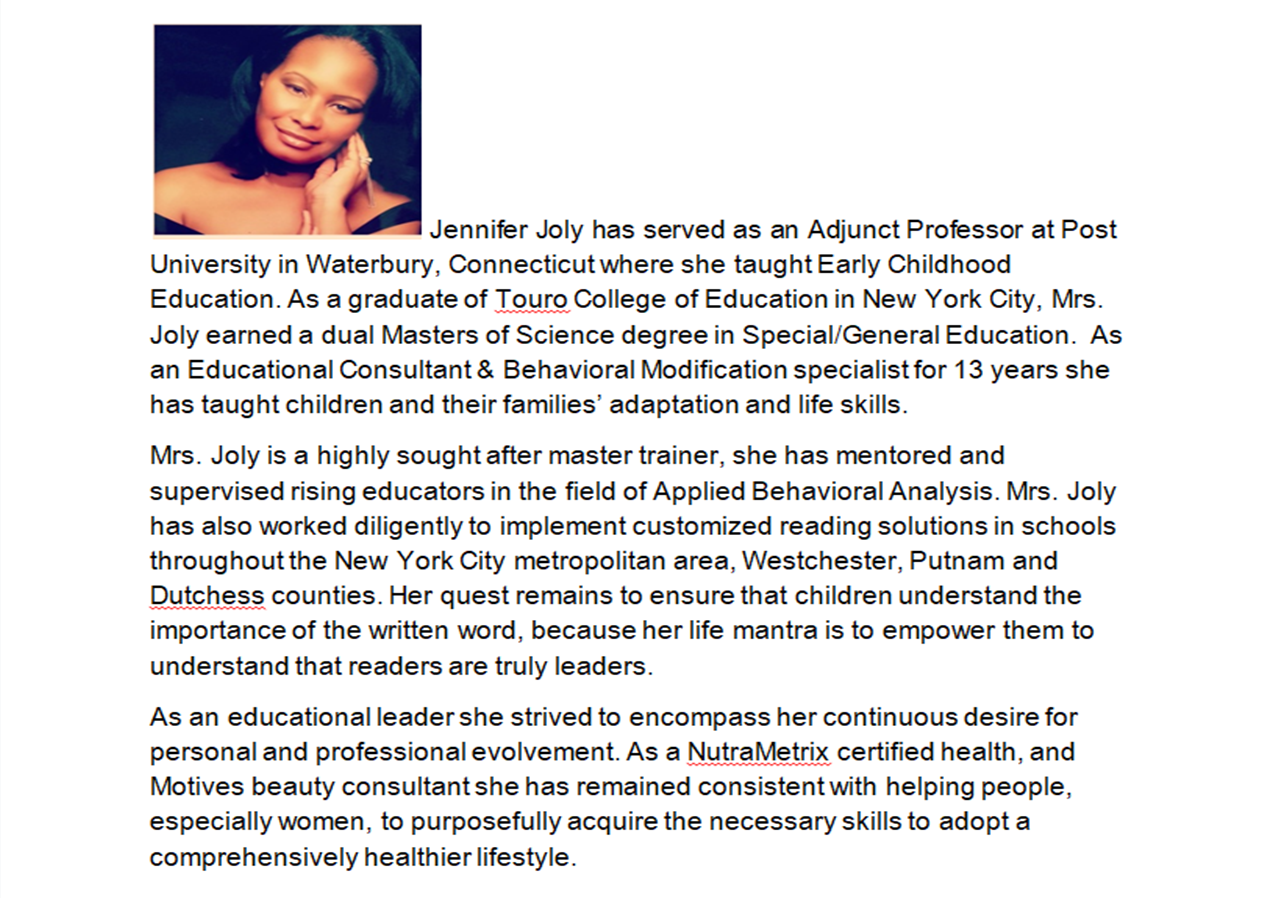 Ana Eugene

T-Mobile Marketing Manager

Ms. Jennifer Joly

Motives Beauty Consultant

Gail Tifford

WW (Weight Watchers) Chief Brand Officer

Ms. Sharon Todd

Power Strides, LLC Founder of Power Strides, LLC
About the Organizers
Who are we? Power Strides, LLC is Marketing Strategy and  Career & Executive coaching firm, focusing on transformational change for their brand and our clients. We also help small business and larger brands develop and build their Marketing Strategy from viability through the Path to Purchase Whether through one on one or group coaching, lectures or workshops, clients will be challenged, inspired and supported in attaining the results that they desire as they bravely stride towards their goals.  We will identify S.M.A.R.T goals, define gaps and obstacles and work with our clients in a confidential, respectful and honest environment.  There is no "one size fits all" approach and each client is given a plan that is unique to them, their personality and individual situation. Mission We guide people and companies through the courageous process of change empowered by assessments, exploration and commitment, resulting in sustained transformation. http://www.powerstrides.com/
Visited 76 times, 1 Visit today