Event Description
Made In Brooklyn an Entrepreneur, Tech & Creative Summit 2019
About this Event
WHO'S AT THE SUMMIT!
The Made In Brooklyn Summit welcomes over 30 speakers who are Brooklyn's most creative and innovative minds in advertising, business, visual arts, music, finance, tech, digital, culinary arts and publishing.
These individuals are setting trends and paving the way for continued economic growth within our community and beyond. They will participate in high – level presentations including panel discussions, masterclasses, keynote talks and workshops.
Attendees include entrepreneurs, small business owners, artists and creative's originating from New York's vibrant Brooklyn community and beyond to hear from our speakers, learn new skills and techniques from reknown industry leaders and professors and mingle with investment fund managers, financiers and business angels looking for opportunities to collaborate with the next big thing coming from Brooklyn before it becomes mainstream.
The Summit highlights innovation, entrepreneurship and creativity and will become an annual destination event for investors, thought-leaders and creative's.
If that's you get your ticket now!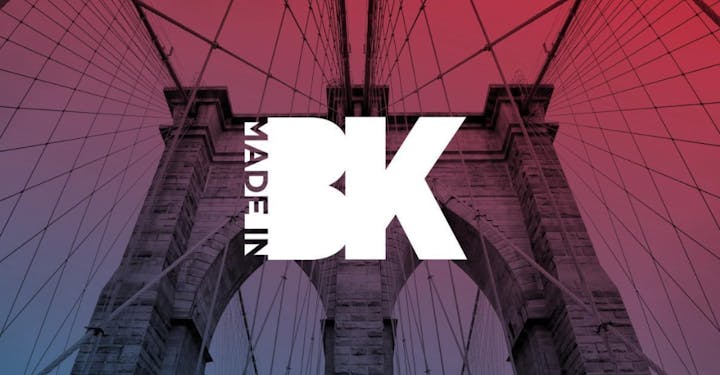 Organizers
About the Organizers
The Made In Brooklyn Summit is a one-day immersive forum that is designed to empower entrepreneurs with new ideas and perspectives from the worlds of business, technology, design, entertainment, and social good to grow their business. It is a must-attend, one-of-a-kind gathering that will provide executives, business leaders, artists and aspiring entrepreneurs an opportunity to hear from global industry leaders, showcase Brooklyn innovation and creativity, network with people from different spheres of business and industries and present innovative concepts to potential investors via a unique 'Brooklyn Bounty Pitch' competition. The Made in Brooklyn Summit is a not-for-profit that will donate a percentage of proceeds to selected Brooklyn-based non-profit organizations. 
Visited 101 times, 2 Visits today