Event Description

The E2 visa permits individuals, as well as their dependents, to live and work in the United States. The visa is granted by the USCIS based on the applicant's with varied amount of investment in a US business.


Understanding E2 Visa

An E-2 investor visa is a non-immigrant visa that allows foreign investors to freely conduct business in the United States. Investment may be for the purpose of establishing a new business venture or purchasing a pre-existing business.

Key E2 Visa Conditions:
E2 visas are only available to citizens of countries with which the US has a treaty of commerce and navigation. Applicants must be citizens of these countries: being a permanent resident is not considered sufficient.
An applicant must be able to prove that he/she is entering the US for the sole purpose of developing and directing the business in which he/she invested.

Benefits to the Investor and his/her family:


Work legally in the company that is the investment vehicle in the U.S.


Travel freely in and out of the U.S


Stay on a prolonged basis with unlimited two-year extensions as long as E-2 qualifications are met.


Be accompanied by dependents under 21 and spouse.


Spouse may also work while in the U.S. through an employment authorization document (EAD).


Dependents may attend U.S. schools, colleges, and universities without having to apply for separate student visas.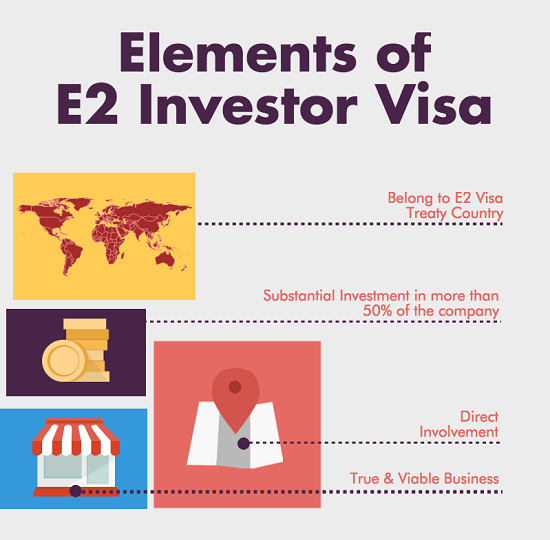 Timelines:

The goal for the E-2 visa processing time was stated to be two months by the USCIS. However, it may take more or less time depending on the consular processing.


Topics to be discussed in the event:




 Avoiding prolonged E-2 Visa Processing Time


 Options of Premium Processing


 E-2 Visa Renewal and Extension


 E-2 Visa Status Check


 E-2 Visa to Green Card


 Adjustment of Status


 Consular Processing


 Qualification criteria to meet Substantial Amount


 Conditions of Business to be "Non Marginal"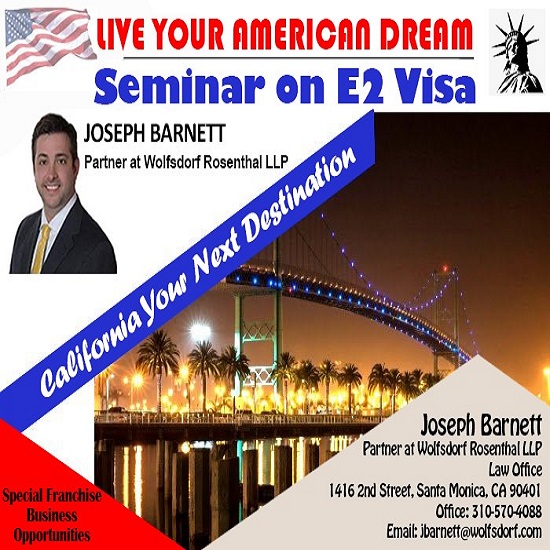 Joey will discuss the process in detail and guidelines on how to be a successful EB2 visa investor.

Each investor goes through below steps and procedures to ensure preparation of a strong case and substantial success rate.




 Intro call with Attorney – Getting an insight to the investor's personal and professional interests by understanding the investor's career interest/background, financial aids and means, investor's residential preferences, business aptitude and involvement potential, personal interests (hobbies, etc.), types of businesses and industries in mind, timeline for the move, etc.


 Research options with Investor that meet all criteria and set up an online meeting with EB2 Investor/attorney to review several options including the process that the franchisor takes the candidate through (calls, webinars, validation, Discovery Day, etc.).  Investor gets the summary slides to review.


 Once Investor decides on few options, appropriate introductions are made on the franchise side and If depending on the investor preference and comfort level, attorney participates on that call, especially if the investor is a non-English speaking candidate).


 Follow up throughout the process with both the franchisor and the candidate until they have signed the franchise agreement (and made the initial investment).


 Attorney starts the work on filing of E2 visa application.


Exclusive Seminar For Professionals from all Visas and Investment Backgrounds.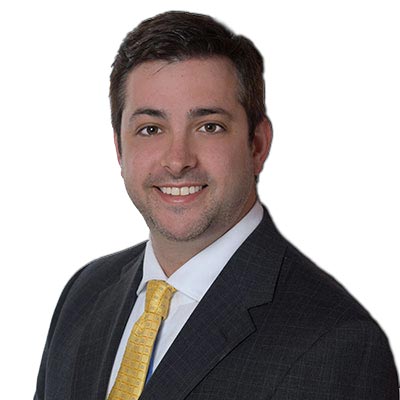 Joseph Barnett – Partner
Wolsdorf Rosenthall LLP
Joseph "Joey" Barnett is a partner at Wolfsdorf Rosenthal LLP and a member of the firm's E2/EB-5 and business immigration practices. He is licensed as an attorney in Illinois and Wisconsin and practices exclusively in immigration and nationality law.
Mr. Barnett represents immigrant investors seeking permanent residency in the United States through USCIS-designated Regional Centers and investment in their own businesses. Mr. Barnett also assists developers with the establishment of complex corporate and financing structures for E2/EB-5 capital. He works with economists, securities lawyers, business plan writers, and other professionals to prepare Regional Center applications, amendments, and project "exemplar" approvals.
As the lead member on the firm's Chinese EB-1 team, Mr. Barnett has successfully represented Chinese executives, researchers, professors, medical professionals, engineers, musicians and artists, media and public relations professionals, and others with extraordinary ability in the sciences, arts, education, business, or athletics seek permanent residency in the U.S. Mr. Barnett also assists executives and managers in multinational companies to obtain permanent residency in the U.S. Mr. Barnett is also responsible for a variety of other immigration matters, including temporary work visas, employment-based petitions, administrative appeals, and federal writ of mandamus lawsuits.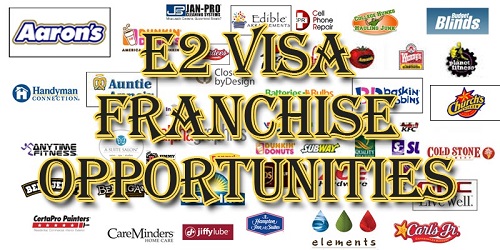 Event Sponors

Wolsdorf Rosenthall LLP
https://wolfsdorf.com/


EB5 GC LLC
Connecting Investors & Oppurtunities.
www.eb5gc.com
Visited 27 times, 2 Visits today