Event Description
More details on the dedicated website.
Accelerator programs are radically changing the way we experience work, technology, entrepreneurship, and education – and the way we respond to changes in the new economy and world. What does that mean for you and your team? How does that apply to your newest enterprise? Come and join us for a unique experience: the first-ever accelerator conference at 10 Hudson Yards in Manhattan on June 29, 2018.
Discover the newest trends, tools and strategies driving people with great ideas (read: innovation!) across all industries. Discuss with leaders from the top accelerators of the world and become part of a brand new community! Accelerator Awesome is jointly presented by Work Awesome, The Studio Project and SAP Next-Gen.
Among the first confirmed speakers are:
Christian Guirnalda, Director of Innovation, Verizon
Ann Rosenberg, Global Head of Innovation, SAP Next-Gen
Christine Souffrant Ntim, Co-Founder, Global Startup Ecosystem
Zac Hill, Partner, Future Laboratories
Vanessa Liu, Head of SAP.iO Accelerator, SAP.iO
Patrick McGinnis, Author, "The 10% Entrepreneur"
John Lynn, Co-Founder, The Studio Project
Dani Larson, Chief Operating Officer, Global Accelerator Network
Lisa Burton, Executive Director, HearstLab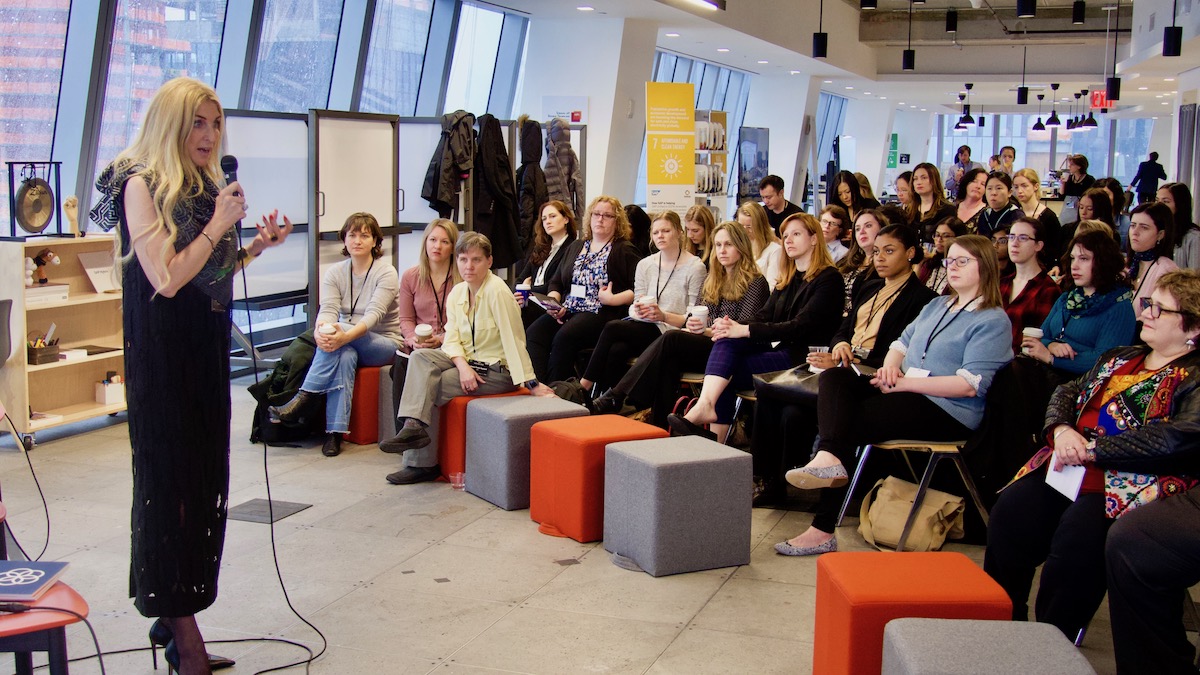 The Agenda:
09:00-11:00
Kickoff: All hands on deck and hooray!
The Future of Organization, Education, and a new entrepreneurial ecosystem
09:00-10:00
Registration and Networking
10:00-11:00
Opening Keynote
11:00-03:00
Track 1: Accelerator Access Roundtables
Meet the innovators of leadership, recruiting & HR tech and innovation!
Engage with program coordinators of accelerators form all over the world throughout the day. Each of the 10 roundtables will hold 1-hour cycles of open conversations between accelerator leaders and small groups of attendees.
11:30-03:15
Track 2: Accelerator Awesome Panels
A unique gathering for a brand new community of innovators
Find out what's happening with accelerators of all kinds, all over the world – and discover how different accelerators systematize innovation, work as business models, and how they understand the future of the accelerator model of opportunity.
11:30am – 12:15pm:
How Are Accelerators Shaping the Future of Tech Communities?
12:30pm – 1:15pm:
How can Accelerators Give Everyone a Way to Participate in Tech?
1:30pm – 2:15pm:
How Do Accelerators Turn Corporations, Governments, and Universities into Innovation Hubs?
2:30pm – 3:15pm:
The Good, the Bad and the Ugly: When is an Accelerator right for you – and When isn't it?
11:30-03:30
Track 3: Acceleration Keynote Festival
Find out what's happening with accelerators of all kinds, all over the world! Discover how different accelerators systematize innovation, measure participant progress, support alumni, work as business models, and how they understand the future of the accelerator model of opportunity.
11:30 am:
The Right Cast 
Founders, mentors, investors: How do you find the dream team for your accelerator?
12:30 pm:
It's The Money, Stupid! 
VC ecosystem vs. Accelerator ecosystem – who will succeed?
1:30 pm:
A Matter of Survival 
Why every Company should become an Accelerator!
2:30 pm:
Hugged To Death? 
How to Walk the Thin Line of successful Startup-Corporate Relationships
11:00-03:00
Track 4: Trade Booth Boogie
Easily explore new services, products, and other offerings in the innovation marketplace by connecting directly with representatives of exciting organizations.
3:30-5:00
Final Acceleration!
Closing remarks and calls to action! Drinks and networking!
Enjoy the view, discuss further and swap those business cards!
About the Organizers
Work is entering a revolutionary new era. Disruptive technologies and business models are threatening established organizations – while creating vast opportunities at the same time. The war for talent increases. Radically new ways of organizing work and creating work culture are on the rise. What exactly does that mean for you and your organization? Which tools, skills and strategies make you and your organization fit for the future? And what are most compelling narratives around that? Let us help you find out!
Visited 130 times, 2 Visits today