Event Description
Celebrate Local Small Business Owners
Every year since 1963, the President of the United States has issued a proclamation announcing National Small Business Week as the first week in May. National Small Business Week recognizes the critical contributions of America's entrepreneurs and small business owners to our communities, neighborhoods and entire nation.
This year, the New York District SBA Office will be recognizing the outstanding achievements of nine (9) winners at a ceremony on Tuesday, May 7, 2019, in the Microsoft Technology Center – Times Square. Join us to celebrate entrepreneurship, to network and recognize the incredible achievements of these outstanding members of the small business community. 
A light breakfast will be served. 
This Year's Winners:


And we've got an amazing keynote presenter: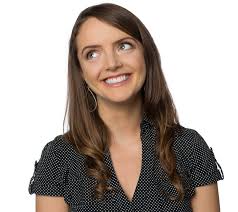 This year's speaker is Mary Lemmer – an entrepreneur, recovering venture capitalist, philanthropist, writer and improv comedian. Mary started her first company, Iorio Gelato, at age 14, worked in early stage Venture Capital, was a director at a Silicon Valley unicorn, published a book of advice for entrepreneurs and started doing improv comedy to help her as an entrepreneurial leader with loads of anxiety. 

Come listen to her tell how improv comedy teaches effective leadership and entrepreneurial skills – the same techniques she shares with Fortune 500 companies, universities, the TED, Silicon Valley Bank, SAP, TechStars, CBSi, 500 Startups and more. 


---
Enter the building on 8th Avenue between 41st and 42nd Streets. Doors open at 9:00 a.m. The ceremony begins at 10:00 a.m.
Space is limited. Reserve your seat today!
Organizers
The U.S. Small Business Administration (SBA) - New York District Office
About the Organizers
Since its founding on July 30, 1953, the U.S. Small Business Administration (SBA) has delivered millions of loans, loan guarantees, contracts, counseling sessions and other forms of assistance to small businesses. SBA's New York District Office is responsible for the delivery of the ageny's many programs and services in New York City, Long Island and the downstate counties of Duchess, Orange, Putnam, Rockland, Sullivan, Ulster and Westchester.
Visited 161 times, 1 Visit today